CoronaVirus, also known as COVID-19 and SARS-CoV-2 is continuing to sweep across the globe and impact the lives of nearly every citizen on the planet. Society is experiencing what it is like to shift to a new normal. This is especially true when we take a closer look at the way COVID-19 is affecting businesses and specifically the modern day office environment. From conforming to 6' social distancing mandates to dealing with absenteeism from illness, increased product demand or supply interruptions, office environments are changing in response to COVID-19.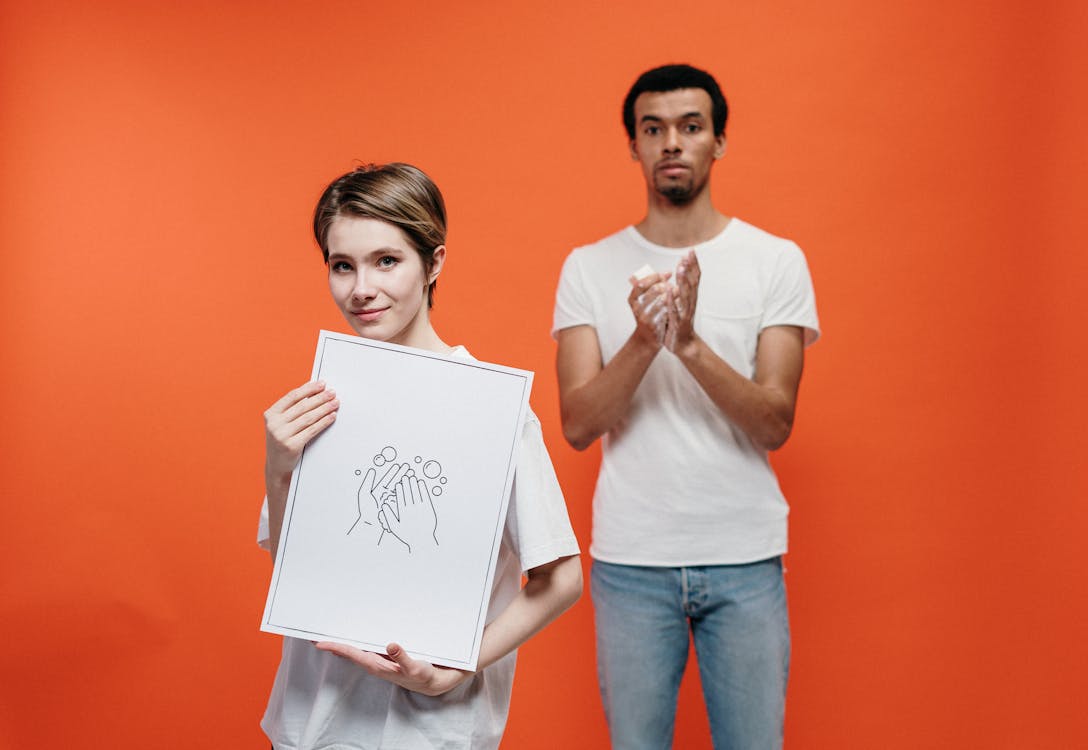 The CDC recommends that employers establish guidelines and protocol based on three primary goals in mind:
reduce transmission among employees,
maintain healthy business operations, and
maintain a healthy work environment.
Businesses, especially those that have been closed, scramble to implement added safety measures to protect employees and customers and meet new guidelines being released by many countries. Let us take a closer look at seven ways employers can get offices ready for COVID-19.
Maintain Clear Communication
Offices for both essential and non-essential businesses have to change the way they do business not just in terms of interoffice logistics, but also for those who are customer facing.
For employees, It is important for employers to provide clear communication that provides an overview of how the company is responding to COVID-19 and the rights and responsibilities of employees based on the Human Resource guidelines of the company and the local and federal government. If employers do not already have one in place, a company wide safety committee can be extremely valuable. The Occupational Safety and Health Administration ("OSHA") recommends that businesses implement an Infectious Disease Preparedness and Response Plan if they do not have one already. Some businesses are even working with employees and employment security agencies to help with filing during planned unemployment and furlough.
If you work in an office that interacts with customers like physicians or dentists, banks or credit unions, insurance agencies or lawyers, you want to make sure you have clear guidelines to communicate to your customers. Businesses can let customers know what they are doing to keep their employees safe and maintain operations, but also how they are keeping their customers safe when doing business. If the office is unable to conduct business as normal in person, employers should outline what is being done in place of normal operations. Employees should also be well briefed on new protocols and procedures so they can communicate this to customers.
Creating clear channels and guidelines for communication provides peace of mind that can help everyone – employees and customers alike – feel more comfortable resuming business.
Provide Workplace Hygiene Solutions
One of the most responsible things that employers can do today for their office and their employees is provide enhanced workplace hygiene solutions. We all know the importance and effectiveness of washing our hands frequently throughout the day to stop the spread, but when that is not an option or for purposes of accessibility and convenience, hand sanitizer is also an excellent solution. Hand sanitizer and hand sanitizer wipes are available and make sanitization convenient. Offices can set up sanitizing wipe stands throughout the office to improve accessibility. Offices may also want to consider hanging up relevant signage to remind people to wash their hands and access the hand sanitizer available throughout the office. If your industry does not already require it – such as those related to health care and restaurants – you may begin to outline new standards for personal hygiene and sanitization.
Schedule Office Sanitation
Office sanitation is extremely important during COVID-19 since the disease is easily spread from any surface that comes into contact with the virus. WebMD reports that the virus can remain on surfaces like metal, glass and ceramics for up to five days. Just like regular hand washing is necessary to help battle the virus, wiping down surfaces is extremely important, especially those surfaces that come into contact with the hands. This includes counters, door handles, fax machines, debit and credit card keypads, printers, keyboards, and desks.
If office spaces are being utilized throughout multiple shifts, with work stations used by multiple people, this is particularly important and businesses should make sure there is ample sanitation taking place between shifts. The World Health Organization recommends using 70% ethyl alcohol to disinfect small areas between uses, such as reusable dedicated equipment and sodium hypochlorite at 0.5% for disinfecting surfaces.
Your safest choice would be a hospital grade disinfectant.
When thinking about office sanitation, employers should also consider the local water cooler and breakroom to make sure proper sanitization is being implemented. Since the virus can live on ceramic, metal, and glass services for up to five days, there are steps employers can take to provide these shared community spaces. Employers can ask employee to bring their own plates, glasses, and silverware so these items aren't shared among staff. Hiring a cleaning company may be the easiest way to manage office sanitation but you want to make sure they have the ability to follow .
Stock Personal Protective Equipment
PPE stands for "Personal Protective Equipment" and helps protect users against health or safety risks at work. The use of PPE includes has been deemed essential by many states to help reduce the risk of transmission of COVID-19. Requirements for keeping PPE on hand will vary by industry. The requirements for the office of a dentist or physician will be quite different from a marketing agency or bank, but the ultimate goal is to keep people safe and stop the spread and PPE can make a big difference.
The two most common PPE products include face masks and disposable gloves. The most sought after facemask is N95, but there are dozens, if not hundreds of variations on the market today and plastic face masks are also emerging in the market. Disposable gloves are also popular and experts agree the keyword is "disposable". Plastic gloves should never be reused so it is a good idea to keep a steady supply for your office.
PPE is not just for your employees. If your office is customer facing, having PPE available for your customers may actually help improve business if PPE helps people feel more safe.
Consider Virtual Communication Solutions
Since COVID-19 began to sweep across the globe, shutting down businesses, and forcing workers into remote office environments, one of the biggest winners, other than PPE manufacturers, has been virtual communication solutions like Zoom, Google, GoToMeeting and even popular social media app Facebook is jumping on the bandwagon.
CNBC.com reports that Zoom daily users spiked to 200 million in March, up from 10 million in December. On April 29th, Google announced that GoogleMeet is now included in Google Essentials, traditionally only a feature of the Google Enterprise. GotoMeeting has even created a Remote Work Kit to help businesses, offices, employees and employers adjust to the new demands of working remotely.
Businesses are using virtual communication solutions to host office meetings, conduct interviews, and host client meetings. Other virtual solutions include services for online document storage and sharing, and electronic signature for contracts and agreements.
Facilitate Social Distancing
As most of us have seen and experienced, not every business can work remotely so employers are wondering how they can implement social distancing and keep customers and employees safe. Offices are implementing many new procedures and companies are releasing new products to help facilitate the recommended 6' social distance between people.
One of the easiest ways to practice social distancing in an office is to physically reorganize the office. This can also be done by resizing existing cubicles. Depending on the cost, timeframe and accessibility to easily get this done, reconfiguring your office may be easier said than done.
When reconfiguring the office is not an option, a popular alternative is using sneeze guards, safety barriers and safety shields. Most safety barriers are made from thin, clear plastic making it possible for coworkers to see and communicate with each other. Safety shields can be designed to sit on a countertop or hang from the ceiling making them extremely adaptable to any office environment or design.
To encourage social distancing employers may implement adjusted work hours or staggered shifts so there are fewer people in the office at one time.
As part of social distancing there are other simple ways to limited exposure. Offices may also want to implement a strict no visitor policy in the office. No more Girl Scout Cookie sales in the office. Offices should also maintain close contact with vendors and service providers to see how services may be disrupted or schedule service in light of COVID-19 protocol. Lastly, we all know there are plenty of offices with hugs and handshakes are a daily occurrence. But, in the time of COVID-19 the smallest interaction can have dire consequences so encourage greetings with no contact among staff.
Staff Management
One of the final things that offices need to plan for is staff management. This comes in several forms. Employers may want to provide opportunity for cross-training in case there is a staffing shortage. Many offices are implementing variable work schedules which may mean increased demands on all employees when they are in the office. This is a good time to look at the logistics and administration of your office to find ways to develop efficiencies wherever possible. For businesses where employees have had to be laid off, or even terminated, this means a larger workload for existing employees so employers may want to consider task pooling.
"Social distancing might impact an organization's culture and its employees' productivity and engagement. But taking preemptive steps to address these implications by developing an effective employee communication plan and enabling managers to handle employee needs and responses will help minimize the impact," says Gamika Takkar, Principal, Research, Gartner.
In Summary
COVID-19 is here to stay for the forseeable future. Responsible employers are going to implement the right changes to keep employees safe, maintain operations and business. These recommendations help promote safety in the workforce and help customers feel safe doing business with you. Be smart, stay safe and make sure you wash your hands.